Reblogged from National Post | Full Comment:
A great many strange and memorable things have happened at our Toronto house over the years I have lived in it, and we have entertained princes and rogues. But there has not been a more gripping and affecting drama than has occurred here over the last week, generated by the feisty little kittens of a feral cat litter.
A thin cat, not more than a year old, miraculously produced four kittens and hid them in a very ingenious place under a great deal of thick shrubbery at a basement level corner in the side of our house, only about 20 feet from a ravine, and near a heat exchanger for the air conditioning system, the whirr of which generally obscured the mewing of the kittens.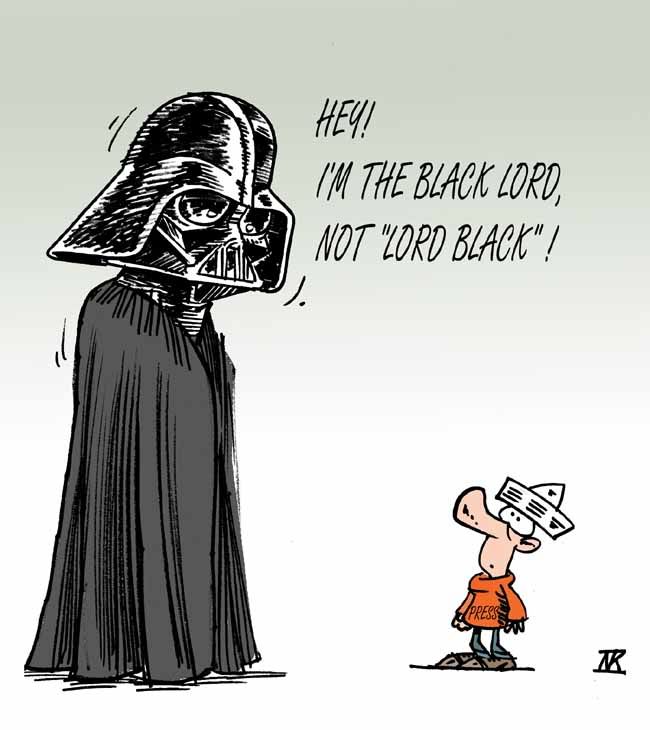 Lord Black of Crossharbour
, otherwise known as
Conrad Black
(former Canuck), otherwise known as
Prisoner Number 18330-424
, blogs about kittens. I SHIT YOU NOT. Cue the
Four Horsemen
.