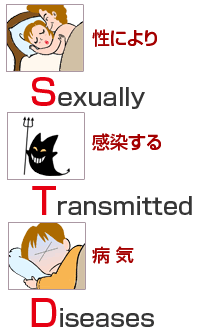 Maybe not the nastiest, come to think of it, as this only applies to those with sex lives that exist in the physical world and not just the universe of slash fic.
Inspot is a truly useful, life-saving website that helps those who've been infected with harmful diseases inform others of their risk and encourages a pro-active and positive approach to sexual health. As such, it deserves our wholehearted support and I for one applaud it.
However.
It's also a tool ripe for abuse; the perfect way to mindfuck someone who has it coming. We at the ol' raincoaster blog would never encourage you to unleash this monster on an innocent party, but what about those who have it coming? Well, that's quite another tale of mystery and imagination.
Sexually transmitted diseases (STDs) are more common than you know. In the U.S. alone, there are 15 million new cases each year. Talking to your sex partners, even virtually, helps take away the stigma associated with STDs. AND it's scientifically proven to reduce transmission.

** Did you know that some of these STDs make it 6-10 times more likely to transmit HIV from an infected person to his or her sex partner – no matter who has the STD first?

TIPS ABOUT THE SITE

Notify everyone you've had sex with in the past six months. Oral sex counts, too.
Try looking through your old emails and your online address book to complete the list.
If you decide to compose a personal message, put yourself in the other person's shoes. Think about how you were told—what you liked and what you didn't—and put the best of it into words.
You don't have to provide detailed medical info—this email card will automatically provide links to what they need to know.
You can send postcards anonymously or from your email address.
Take a damn good look at that last line and then reach out and touch mindfuck someone.